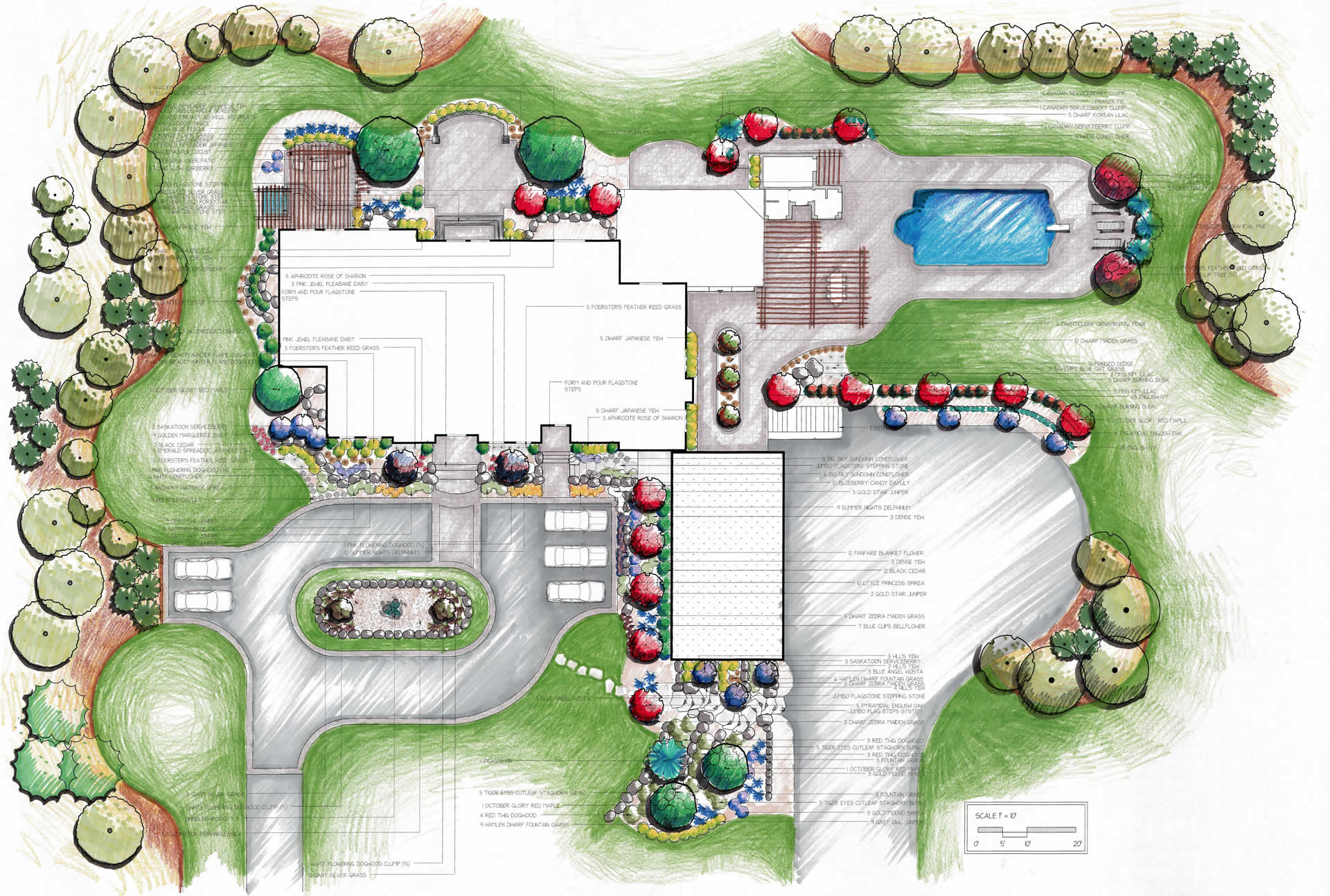 If you're ready to have interlocking pavers installed in your driveway or on the pathways around your Toronto home, you're ready to elevate the profile of your entire property. In addition, you can expect your home's market value to rise and your home's curb appeal to go through the roof. But before you spend any time enjoying the finished product you'll need to make sure you hire the right interlocking contractor for the job; one with a reputation for quality work that will stand the test of time.
GETTING TO KNOW  YOUR LANDSCAPE COMPANY
Not all interlocking companies are the same, nor do they approach the initial client consultation in the same way. In general, however, the process can be expected to unfold something like this:
Getting To Know The Site
The initial consultation should take place at your home or business; wherever the interlocking pavers are to be installed. The interlocking contractor will take a tour of the intended site to get the lay of the land. They should note any specific landscaping features that may impact the installation, determine how the light and shade are distributed as well as the colors in play in the surrounding environment.
The Budget
Before things go too far it will be necessary to talk about your budget for the project. The budget will go a long way toward determining what is possible and what isn't so it's important to table discussion of the budget early on so as not to waste time. There's a good chance that at this stage your budget is not set in stone, but you'll need to have at least a general idea of what you're prepared to spend.
General Discussion
After touring the site, making copious notes and getting an idea of your budget it will be time to start discussing things in more detail. It's during this discussion that you'll be encouraged to talk about what you'd like to see and to present any design ideas you might have. It may also be helpful if you have pictures from magazines or the Internet that show the kind of finished product you'd like to see for your home.
Rough Ideas
The interlocking companies will take the information from their tour notes, along with your budget and input regarding the type of finished product you'd like to see and present you with some ideas that will best suit your home or business, along with the estimated cost for each. They will likely present a portfolio that has examples of the style(s) they have in mind, although any design can be fully individualized for your property.
Rough Timeline
Once the discussion has narrowed down the possibilities the contractor can usually give you an approximate timeline including how long it will take to finalize the design and install the interlocking pavers. At this point if you like what you've heard you'll want to ask for references. A reputable company will be glad to provide them for you. Make sure you follow up on them before signing any agreements.
If you're comfortable with what you've heard and the references pan out you will need to decide whether you'd like a particular company to develop their proposal or if you'd like to interview more interlocking companies first.